White Linen Relaxed Roman Shade with Black Ribbon Band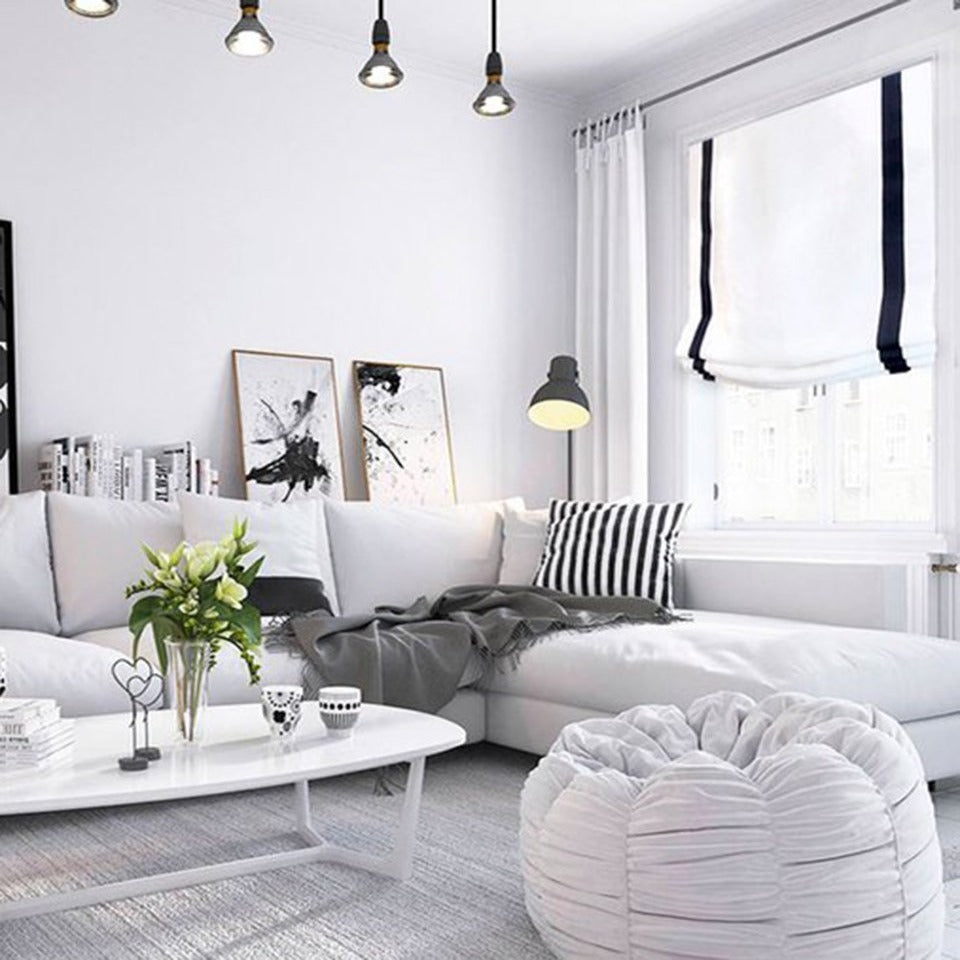 $1.00
🌟 Enjoy 10% OFF on All Shades 🚚 Free Shipping Over $49 (USA only) 💥 Use Code "SAMPLE" for Free Shipping on Sample Swatches.
A natural linen relaxed roman shade features a gentle curve along the bottom hem plus built-in fullness at the bottom of the shade, resulting in a look that's less structured and more free-flowing.

Key Features
Consider vertical banding to camouflage seams on shades wider than 48"
Functional but needs to be dressed each time it is raised & lowered
Shade will show some wrinkling when lowered
Wider widths will have more than one swag
Outside mount recommended
Silver beaded Continuous Loop(Cord lock system is available)
Lining is not required
The wrinkles inherent in linen are part of its beauty and casual nature.
Content & Care
100% European Linen
Soft cloth, feather duster or vacuum with soft brush attachment
For additional assistance, email us at classicmodernny@gmail.com