1/4" Thin Striped 100% Natural Linen Custom Flat Roman Shade.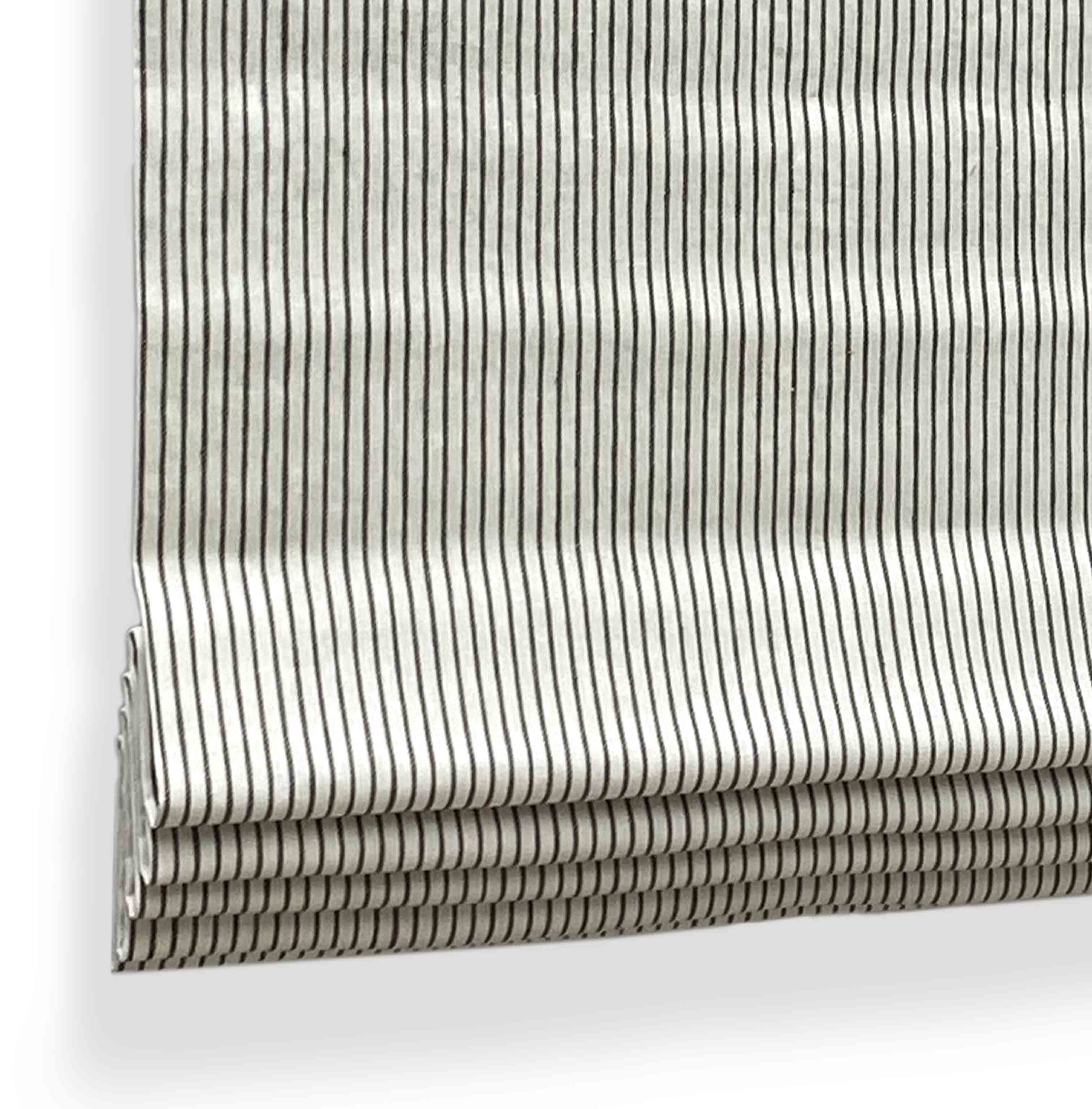 $1.00
🌟 Enjoy 10% OFF on All Shades 🚚 Free Shipping Over $49 (USA only) 💥 Use Code "SAMPLE" for Free Shipping on Sample Swatches.
A 100% natural linen flat roman shade provides numerous folds, stacked accordion style along the bottom when fully raised. The folds are neat and tidy and give the roman shade a structured and tailored look. A flat roman shade is a simple way to adorn your windows with a unique coastal touch.
Key Features
Consider vertical banding to camouflage seams on shades wider than 48"
Functional but needs to be dressed each time it is raised & lowered
Shade will show some wrinkling when lowered
Silver beaded Continuous Loop (Cord lock system is available)
Lining is not required
Content & Care
100% Linen
Soft cloth, feather duster or vacuum with soft brush attachment
For additional assistance, email us at classicmodernny@gmail.com